0
|
8130
|
07.04.2013
ФРОГ МЮЗИК
OUTLOOK FESTIVAL ANNOUNCES NEW ADDITIONS FOR 2013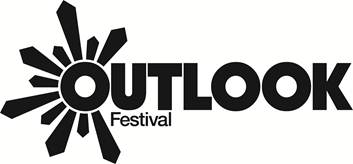 OUTLOOK FESTIVAL - Europe's award-winning showcase of music inspired by soundsystem culture, confirms new names for 2013 including hip-hop legend MOS DEF, reggae icon ANTHONY B and Warp Record's finest RUSTIE.
They will be joining a host of previously announced talent including some of the world's best live acts and DJs across Dub, Hip-Hop, Drum 'n' Bass, Dubstep and beyond. In what will be one of the most rounded Hip-Hop line-ups to have ever been pieced together, innovator MOS DEF will be joining previously announced icons TALIB KWELI and THE PHARCYDE alongside respected lyricist JAY ELECTRONICA and prolific newbie JOEY BADA$$.
Taking place in Croatia in the beautiful scenery of a 19th century fort, OUTLOOK FESTIVAL's setting is utterly unparalleled and revellers can party either on land or at sea, surrounded by unspoilt coastlines, glorious sunshine and the crystal blue waters of the Adriatic Sea. Eclectic without losing sight of its identity, OUTLOOK FESTIVAL boasts live acts and DJ sets which span ages, generations, styles and decades in a multitude of interesting and unique venues including an abandoned fort, a dungeon, a courtyard, a moat and a harbour.
Having grown from humble beginnings, OUTLOOK FESTIVAL has become a highly anticipated event on the musical calendar, a three day rite of passage for music fans and supporters of soundsystem culture, taking place in a festival site like no other. Fort Punta Christo is a 19th century fort originally built by the Austrians to defend what was their main naval port. With its courtyard, moat, ballroom and dungeon it feels like a re-discovered forgotten world that is transformed into mystical venues for the duration of the festival. The city of Pula, where the festival takes place in the stunning region of Istria in Croatia, is steeped in history and home to many ancient Roman buildings, including the magnificent amphitheatre, offering festival goers beautiful and unspoiled natural surroundings with glorious sunshine to enjoy in addition to the festivals vibe and music.
As well as the on-site readymade campsite that Outlook has to offer, festival goers are able to stay in one of the reasonably priced hotels and apartments in the city of Pula and surrounding villages. Additionally, low-cost flights regularly travel to and from Pula or nearby city Trieste with taxis and buses providing easy travel to and from the festival campsite. With beach parties and boat parties conveniently located a stone's throw from the campsite and main festival site, revellers can party from dusk till dawn, on land or at sea, without having to negotiate long distances or incur any further travel costs.
OUTLOOK FESTIVAL will be making more announcements throughout 2013, with details of boat parties still to be publicised.
PREVIOUSLY CONFIRMED ACTS:
TALIB KWELI / JAY ELECTRONICA / ALBOROSIE & SHENGEN CLAN (LIVE) / THE PHARCYDE (LIVE) / ANDY C / MALA IN CUBA (LIVE) / DAVID RODIGAN /JOEY BADA$$ / PHAROAHE MONCH / DIGITAL MYSTIKZ - MALA & COKI / GOLDIE / MR SCRUFF / SHY FX / LTJ BUKEM / TODD EDWARDS / KODE 9 / CALYX & TEEBEE / DJ EZ / BODDIKA / LOEFAH / TASKFORCE / J ROCC / BENJI B / JACKMASTER / IRATION STEPPAS / ZED BIAS / NEWHAM GENERALS / BREAKAGE / PINCH / HIGH FOCUS RECORDS/ DORIAN CONCEPT / PORTICO QUARTET (LIVE) / CHANNEL ONE / THE HEATWAVE / TOPCAT / DBRIDGE / YOUNGSTA / ADDISON GROOVE / VIBRONICS / ALIX PEREZ / ICICLE / BREAK / PHACE / KANKA / DISTANCE / TREVINO / KRYPTIC MINDS / MACHINEDRUM / MUNGO'S HIFI / DJ DIE / AUTHOR / PHAELEH / DUB PHIZIX / ENEI / LENZMAN / GENERAL LEVY & JOE ARIWA / RANDALL / PARIAH / KORELESS / XXYYXX / JOE NICE / TERROR DANJAH / COOLY G / LOGAN SAMA / BENNY PAGE / O.B.F / EGLO LIVE BAND FEAT. FATIMA & OLIVIER DAYSOUL / IKONIKA / SCRATCHA DVA / ROUTE 94 / OSSIE / EARL GATESHEAD / STAMINA MC / MC GQ / AMIT / JACK SPARROW / B.TRAITS / SPENCER / REDINHO / MARCUS VISIONARY / ARTIFICIAL INTELLIGENCE / KASRA / WILKINSON / ALEXANDER NUT / DUBKASM / VIVEK /SKEPTICAL / SURVIVAL / JUBEI / BROKE'N'£NGLISH / ELIJAH & SKILLIAM / MARVELLOUS CAIN / BIOME / KAHN / SOLO BANTON / MR WILLIAMZ / ULTERIOR MOTIVE / ELIPHINO / NORTHERN LIGHTS / FOREIGN CONCEPT / MIKAL / RADIKAL GURU & CIAN FINN / SP:MC / SCRUFIZZER / DLR / HACKMAN / STAND HIGH PATROL FEAT PUPA JIM / ARP 101 / KILLAWATT / MC DRS / STRATEGY / MARIBOU STATE / ROYAL T / CRAZY D / STICKY / ROSES GABOR / MC AD / CHUNKY / ZERO T / ANT TC1 / CERN / SOUTH LONDON ORDNANCE/ XTRAH / PALEMAN / THROWING SNOW / CHAMPION / LEFTO / LX ONE / MEFJUS / RENE LAVICE / CHIMPO / WREC / HALOGENIX / LEGAL SHOT HIFI / ALPHA STEPPA / GORGON SOUND / WALTON / MOXIE / FAZE MIYAKE / MOONY / CFSN DJS / DANMAN / TONN PIPER / BENEATH / MELLA DEE / THINKING / SUN OF SELAH / J. ROBINSON / DUB CONDUCTOR / DUB SMUGGLERS / TOAST / JEANVILLE / VITAL TECHNIQUES / DECIBEL / SAMMY DREAD / RICH REASON / DANNY T & TRADESMAN / JOE ROLET / JC / GUSTO / ONSET / PEAN / DJ EARTHPIPE / ENIZ / DBX
FOR MORE INFORMATION ABOUT OUTLOOK FESTIVAL GO TO:
https://www.outlookfestival.com/
TICKETS AVAILABLE HERE:
https://bit.ly/UxUiiU
JOINT DIMENSIONS AND OUTLOOK FESTIVAL TICKET AVAILABLE HERE:
https://bit.ly/SOLEzj
SOCIAL:
https://twitter.com/OutlookFestival
https://www.facebook.com/outlookfestival?fref=ts
Уважаеми читатели, разчитаме на Вашата подкрепа и съпричастност да продължим да правим журналистически разследвания.

Моля, подкрепете ни.






Реклама / Ads
Реклама / Ads