0
|
10396
|
16.01.2020
ИНТЕРВЮ
Ramona Strugariu, MEP: Ivan Geshev`s answers were vague, subjective and shameful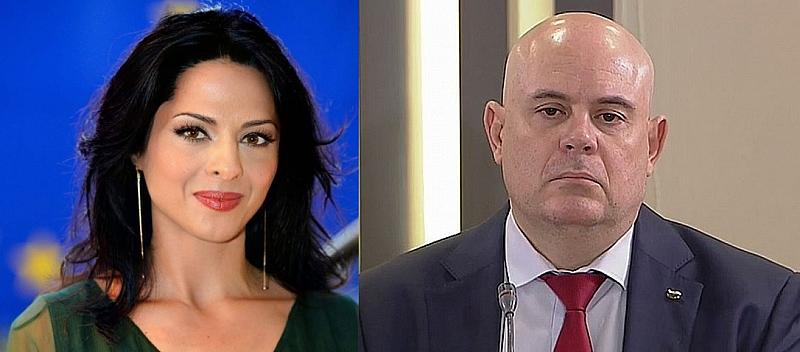 I expected clear answers and commitment from the man who is now Bulgaria's chief public prosecutor and who was invited to the LIBE Committee to share from his experience in efficiently countering corruption and organised crime. His answers were vague, subjective and shameful. In Romania we never had a chief prosecutor general with allegations of involvement into high-level corruption himself or protection of corrupt politicians.
This is what Romanian MEP Ramona Sturgariu told Frog. We recall that on December 3, 2018, Ivan Geshev*, who just be elected as Attorney General, participated in a meeting of the LIBE Commission in the European Parliament, at the initiative of MEP Emil Radev. Strugariu** was one of the active members of the committee. She asked Ivan Geshev about the Apartment Gate scandal, the unclear investigation on Tanker Gate affair and other well-known sandals in Bulgaria. His responses provoked a number of negative reactions both in our country and in the European Parliament. Here's what Strugariu said to Frog about his meeting with Geshev:
At the Meeting of MPs from LIBE Commission to the European Parliament you ask the newly elected General Prosecutor of the Republic of Bulgaria, Mr. Ivan Geshev about some serious and scandalous topics. What provokes your interest on what is recently happening in Bulgaria?
I am a member of the LIBE (Committee on Civil Liberties, Justice and Home Affairs) and CONT (Committee on Budgetary Control) Committees and I am deeply committed to supporting the fight against corruption and fraud and defending the rule of law. These are my priorities in the Renew Group, as well. Bulgaria and Romania had a common road since they joined the European Union in 2007. We are well aware that this accession was linked to some clear conditionalities concerning the reform of the justice system, the fight against corruption, the independence of the judiciary and political stability, part of the CVM mechanism and constantly monitored in both countries. This is, in fact, an ongoing process and we have to improve, not to reverse the progress made. Information about potential high-level corruption and investigations revealing high-ranking prosecutors and politicians involved in such cases cannot be overlooked, particularly in light of the recent decision of the European Commission to lift the CVM for Bulgaria.
How can you comment his answers? What did you learn from what he said?
I expected clear answers and commitment from the man who is now Bulgaria's chief public prosecutor and who was invited to the LIBE Committee to share from his experience in efficiently countering corruption and organised crime. His answers were vague, subjective and shameful. He basically didn't answer my questions related to his involvement in the Apartment Gate scandal, neither to those pertaining to Radev's involvement in the Tanker Gate affair.
I saw pictures of MEP Radev sitting at the table with the arms dealer Nikolaycho Gigov and the controversial businessman Dimitar Borisov, during a meeting with Lybian officials. I trust the sources, since they always defended the truth and fought for justice. How can you not clarify such allegations? How would a chief prosecutor keep his credibility when he does not properly investigate into this and does not make progress in a case where politicians, magistrates and their relatives had been buying real estate at prices below the market ones, raising suspicions of influence peddling, corruption, unclear money origin and use of EU money to build luxurious private villas, particularly when your partner seems to be involved and a direct beneficiary of this scheme?
These are very serious allegations. When you are clean, the very first thing to do is to remove any shadow of doubt on your integrity and willingness to investigate, with results. I did not see this in Gheshev's answers. On the contrary, he started by saying, in a lame attempt of defence, that these were fake allegations, that there were no clear clues until now related to these cases and that anyway some of the alleged offences were not even crimes, but rather administrative offences. A very disappointing and worrying answer.
Where did you find out Information for Bulgaria?
I found out about these cases from investigative journalists. People who treasure their profession and defend democracies with their courage to reveal high level corruption. People who suffer bitter consequences for doing this work, from those investigated politicians. I have no reason to doubt their work.
Do you see any similar processes in Romania and Bulgaria regarding the fight against corruption?
Yes, there are similarities, but there are differences as well. We often had cases in Romania where corruption of high-ranking politicians was revealed by investigative journalists. But we also had criminal investigations and convictions for such cases. And so far, we never had a chief prosecutor general with allegations of involvement into high-level corruption himself or protection of corrupt politicians.
What do you think about media freedom in Bulgaria?
According to all statistics I've seen, Bulgaria is ranking very low on media freedom in Europe. Results published by Euractiv in 2018 place it at the bottom of the list among EU member States. In their 2019 World Press Freedom Index, Reporters without Borders say that journalism has become dangerous in Bulgaria. The index evaluates the state of journalism in 180 countries and territories every year. Bulgaria ranks 111th in the index. This means it is the last in the EU in terms of media freedom and at the bottom of Europe. On the report's map there are only four European countries marked in red as particularly problematic – Bulgaria, Russia, Belarus and Turkey. As a matter of fact, Bulgaria's fall in the index is dramatic and very worrying. In 2007, when joining the EU, Bulgaria shared the 35th-36th place with France. Now France is 32nd and Bulgaria is between Ethiopia and Mali.
I do remind you that in September 2018, two investigative journalists, Attila Biro from Rise Project Romania and Dimitar Stoyanov from Bivol, Bulgaria, were arrested in Pernik, Bulgaria, while investigating what appeared to be destruction of evidence pertaining to massive fraud with EU funds. They were handcuffed and kept in the field for hours, before being taken to a police station. Months later, a Bulgarian journalist, Victoria Marinova was killed under very unclear circumstances; at the time she was due to present a new program in which she was preparing to unveil serious cases of corruption.
All of these things mean that media freedom is not in a bad, but in a critical state in Bulgaria and that a lot more should be done at EU level to support it and protect investigative journalists everywhere in Europe, not only in Bulgaria.
What were your expectations of Mr. Geshev's before and now, after you see him personally?
I had information concerning these allegations for a while, but I was hoping he would at least try to clarify the situation of the corruption case concerning him directly. I expect him to come up with clear answers and proper investigations, regardless of the political colour of or tight connections to some people involved in these cases. I expect results of these investigations, integrity and respect for justice. This is what a chief prosecutor should do.
Your colleague from LIBE Clare Daly described Mr. Geshev's behavior as arrogant and stated that he would continue to seek answers from him. Would you continue to be interested in what is happening in Bulgaria?
Yes, certainly. I will continue to address these matters, gather information and seek answers. This is what we all should do, if we want truly democratic countries and respect for the rule of law. Without this monitoring and without an active civil society, everything is reversible. Tomorrow we can wake up in darkness and we won't even realise what happened, in silence.
Were there any comments between you and your colleagues in LIBE on the topic?
Yes, but I wish I had seen more public reaction from my colleagues on this topic. We cannot close our eyes, expecting improvements. We need to act and call for them, if we expect them.
You know Ms. Laura Kövesi`s work well because you are both from Romania, what can European citizens expect from her, as well as the work of LIBE Commission?
The new European Public Prosecutor has a very difficult task now. Ms Kovesi has to set up and turn into a fully operational body the most ambitious project of the European Union in terms of investigating fraud and corruption. I have no doubts she will succeed, but she also needs all of the resources that such a task involves. I hope the member states and the Parliament will prioritise this institution, budget wise as well.
The LIBE Committee is a guardian of democracy, fundamental rights and the rule of law in the EU. We should be front runners in addressing these matters and act as such. I think this is what citizens expect most from us: commitment to EU values, no double standard, making our voice heard every time freedom of speech, justice, fundamental rights and democracy are under threat; reflecting the commitment to these values into legislation and actions; being honest and taking responsibility. Not only preaching about it, but actually making it happen.
==
* You can see the introduction of Ivan Geshev in the video HERE, the questions to him are after 17:44 minutes.
**Ramona Strugariu is a MEP of the Renew Europe Group, which is the third largest in the European Parliament.
Interviewer for FrogNews Diana Yonkova
Уважаеми читатели, разчитаме на Вашата подкрепа и съпричастност да продължим да правим журналистически разследвания.

Моля, подкрепете ни.